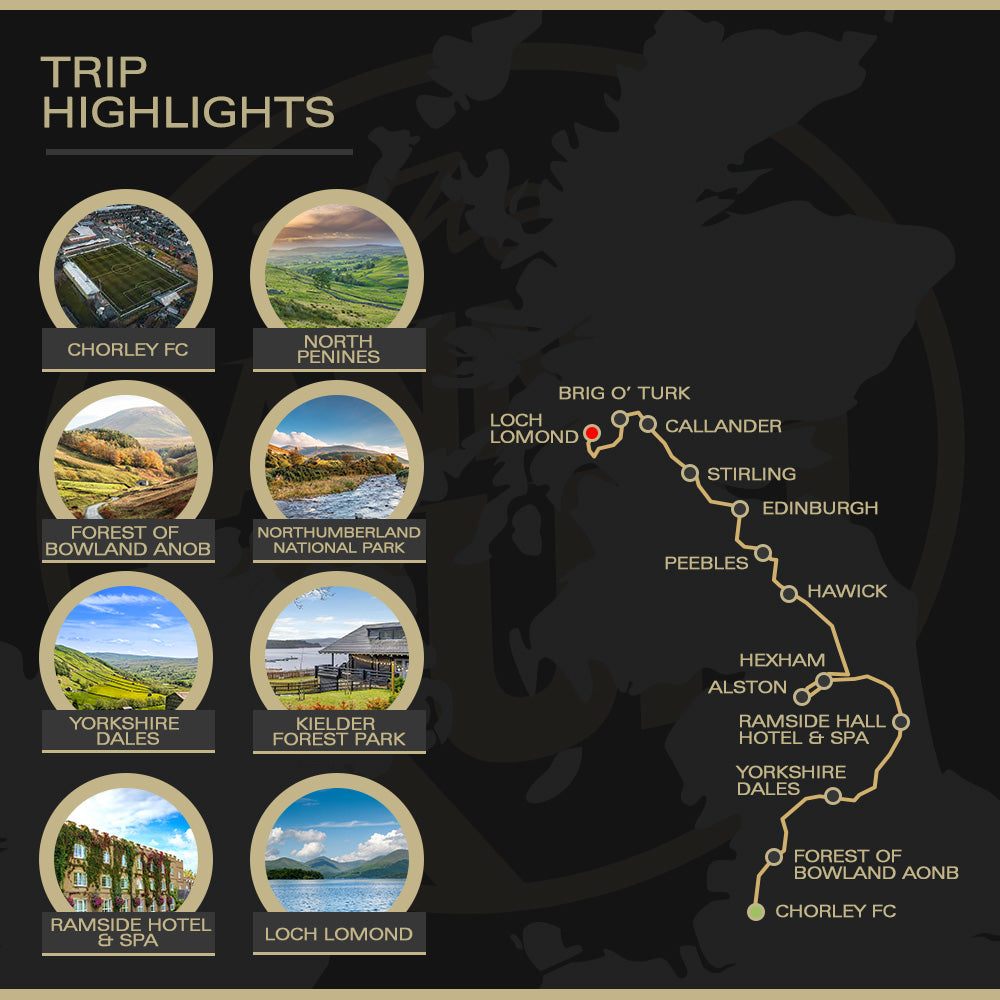 A trip not to be missed!
Explore THE natural wonders and historical charm of Northern England and Scotland
Embark on an unforgettable trip through Northern England's natural wonders and historical charm. Starting at the electric atmosphere of the Chorley FC before venturing into the captivating Forest of Bowland, where rolling hills and lush forests await. Continuing to the Yorkshire Dales, renowned for limestone formations and charming villages. Concluding the day at the luxurious Ramside Hall Hotel and Spa, indulging in relaxation and fine dining, making memories that will last a lifetime.
Day two will see us travel from Durham to Edinburgh, passing through the captivating landscapes of Northern England and Scotland. As you drive through the North Pennines, you'll be greeted by rugged hills, arctic alpine flora and its sense of wildness and remoteness. Our journey continues through the serene Northumberland National Park, adorned with Roman forts and lush forests. Following on to an immersive drive through wonders of Kielder Forest Park home to England's largest forest and the biggest man-made lake in Northern Europe. Witness the Scottish Borders in Hawick and find tranquillity along the banks of the River Tweed in Peebles. Finally, reach the historic city of Edinburgh, where the iconic castle and cultural treasures await, completing this unforgettable adventure through some of the UK's most breath-taking regions.
Our final day starting in Edinburgh and culminating at the breath-taking Loch Lomond. Leaving the historic capital, we'll journey through Queen Elizabeth Forest Park, immersing yourself in ancient woodlands and stunning landscapes. A visit to Stirling offers a glimpse of history with its iconic castle, while Callander
and Brig o' Turk charm with their quaint allure. Proceeding through the Trossachs to Drymen, where you can savour the tranquil ambiance before reaching the grand finale at Loch Lomond. Here, crystal-clear waters are framed by majestic mountains, making it a sight to behold.
When you sign up to this trip you are signing up for memories like no other; become part of a huge family and explore the best the UK and Europe have to offer. Place a deposit now, secure your place, and let us take care of the rest. 
The Cannon Run are leading experts in the field of automotive luxury travel holidays and we pride ourselves on the extensive research we put into planning our trips. Sign up now and have peace of mind that you will be joining a trip like no other with unrivalled hospitality and customer care.
The countdown is on
Time until run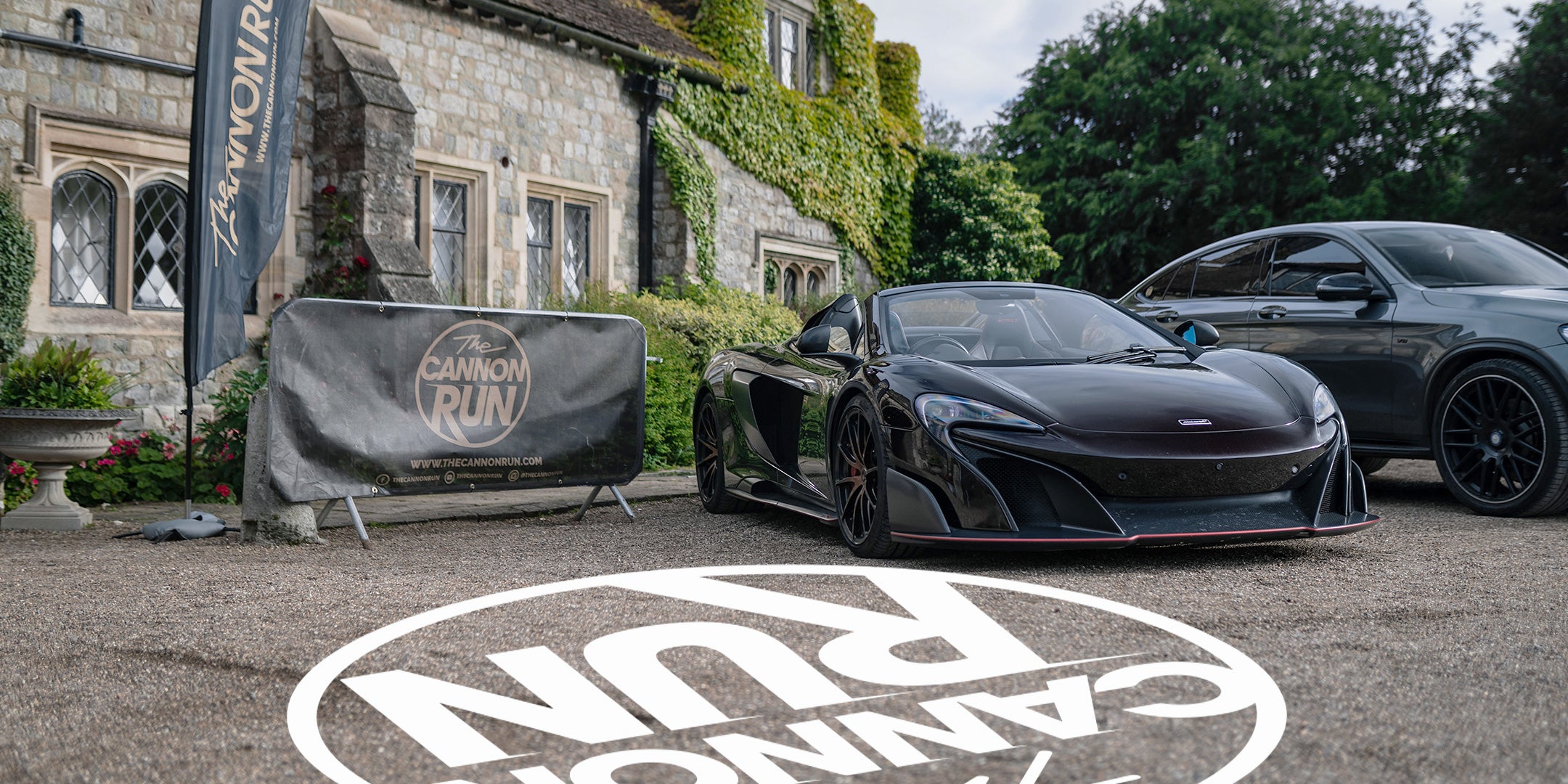 WHAT'S INCLUDED?
• 4/5 Star Luxury Accommodation
• Driver Welcome Packs
• Free Luggage Transport
• Free Breakfast
• 24/7 Staff Support Team
• 24/7 Recovery Truck with Mechanic
• Secure Parking with increased patrols at all hotels
• Breathtaking Scenery 
• Unrivalled hospitality
• Vehicle Sticker Pack
• Media Coverage
• Award Ceremony
SECURE YOUR PLACE TODAY WITH A
DEPOSIT OF ONLY £499
#itsgoingoff
Book your place now!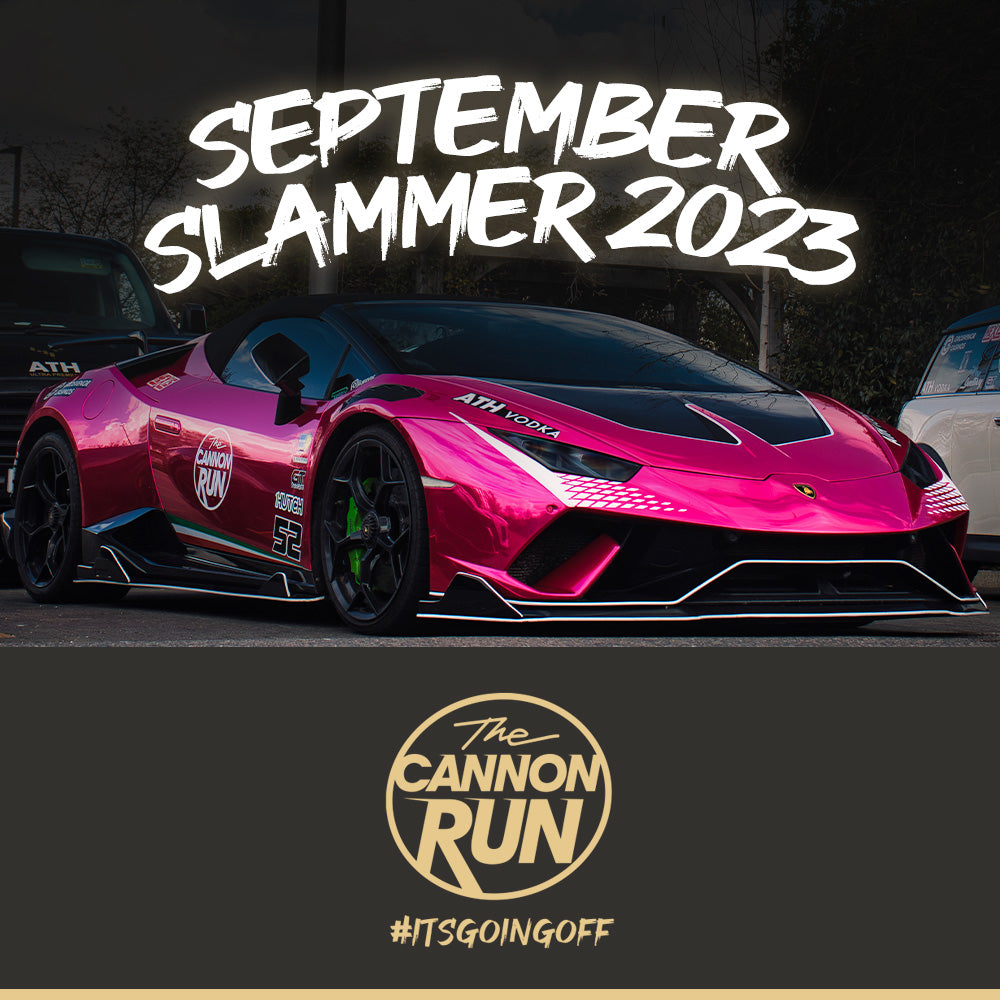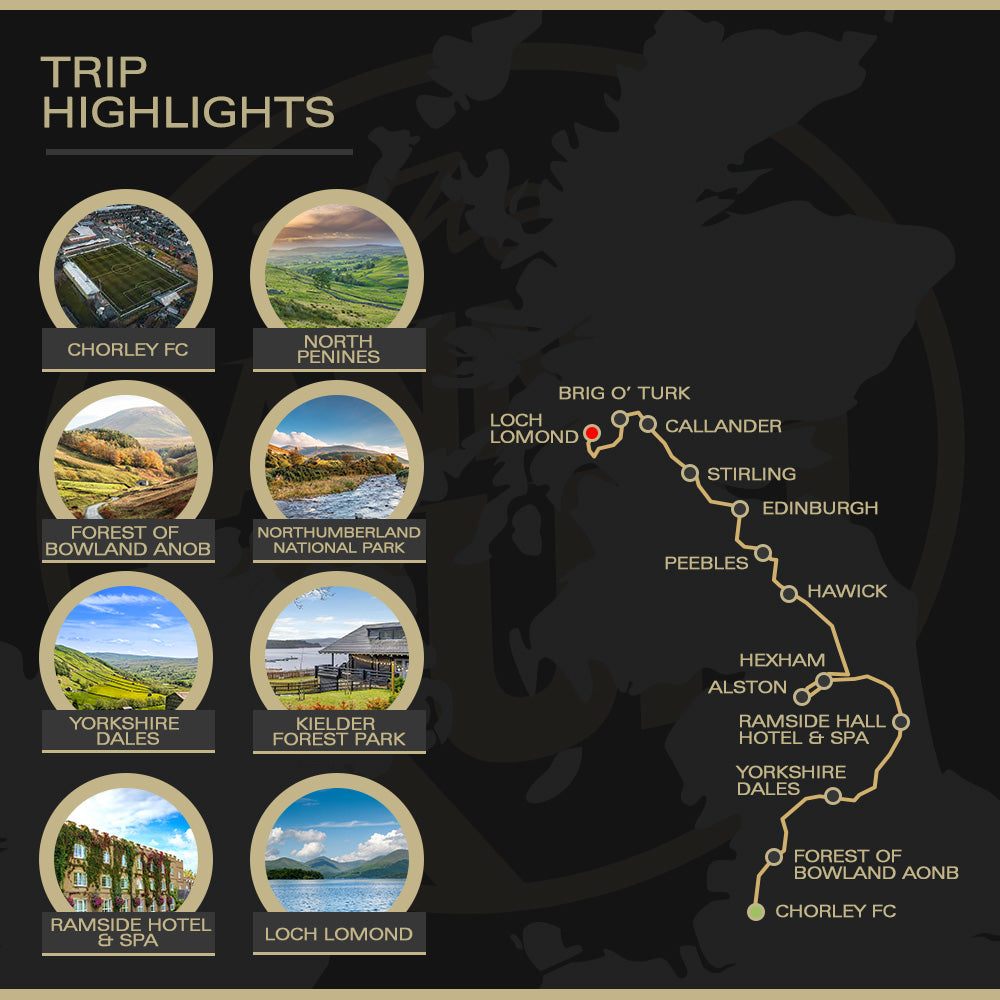 Our trips are priced based on two people per vehicle. If you want to sign up with more than two people or perhaps want to enter as a solo driver then we can adjust the price accordingly to match your needs. If you would like the cost for solo entry or more than two people please give the team a call on 0800 2461 745.