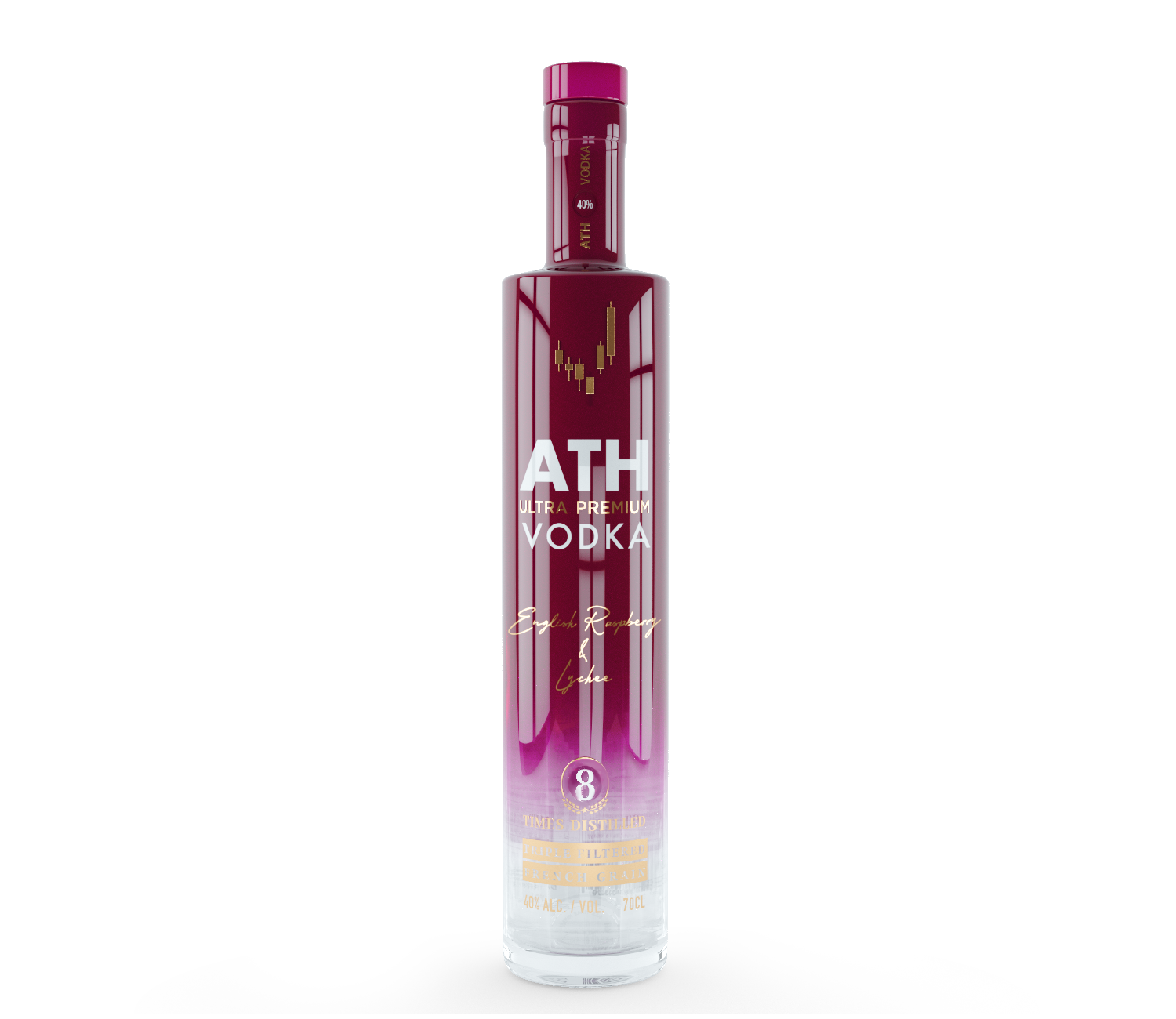 ATH Vodka - English Raspberry & Lychee
ATH Vodka® presents our pure ultra-premium, french grain vodka, 8 times distilled for a crisp, yet subtly complex taste. The masterful and elegant fusion of fresh soft red fruit leads to a smooth and zesty lychee finish.
Light Up Bottle - With multiple light options.
ATH Vodka® is 40% ABV, giving you the perfect premium strength to match its purity.