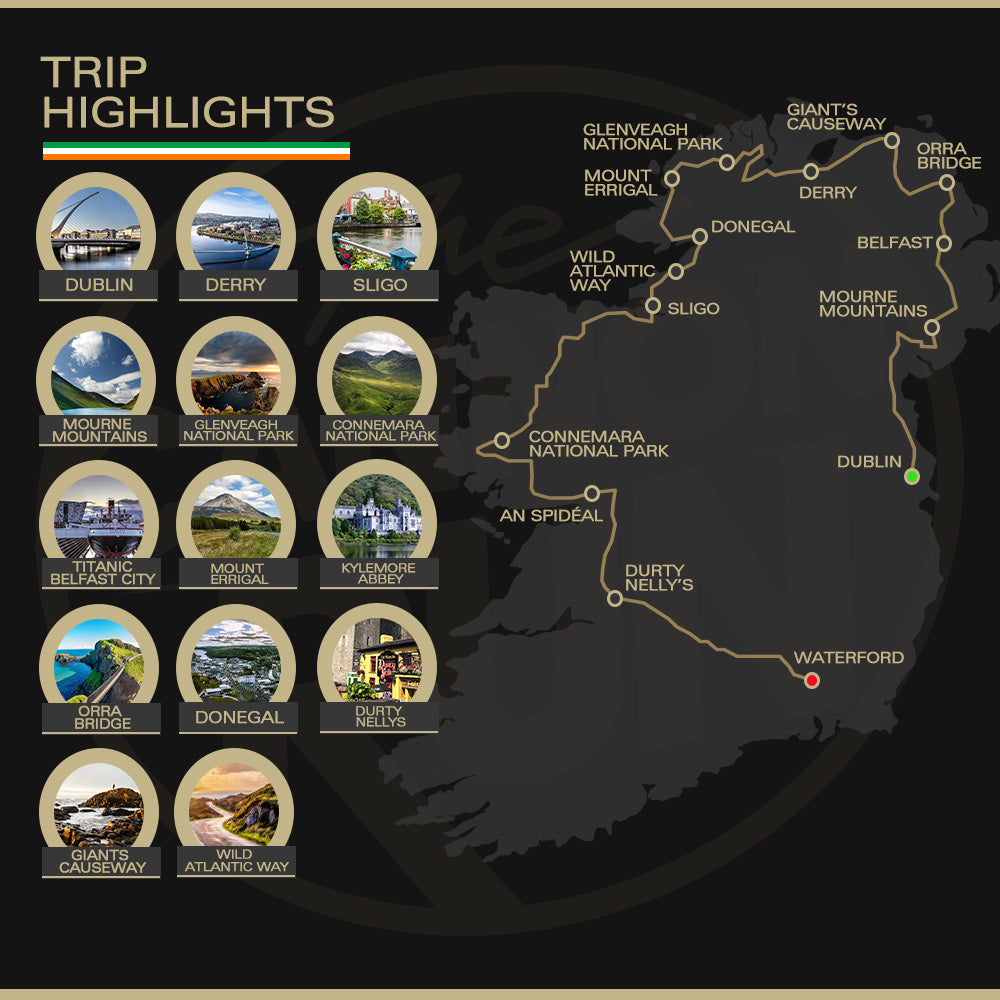 The experience of a lifetime!
The cannon run returns to the emerald isle!
We are back hosting our 4 day trip around the beautiful island of Ireland. 3 nights of pure luxury accommodation and entertainment with 4 days of amazing scenery and roads.
When you sign up to this trip you are signing up for memories like no other; become part of a huge family and explore the best of roads, Ireland has to offer. Place a deposit now, secure your place, and let us take care of the rest. 
The Cannon Run are leading experts in the field of automotive luxury travel holidays and we pride ourselves on the extensive research we put into planning our trips. Sign up now and have peace of mind that you will be joining a trip like no other with unrivalled hospitality and customer care.
THE COUNTDOWN IS ON
TIME UNTIL RUN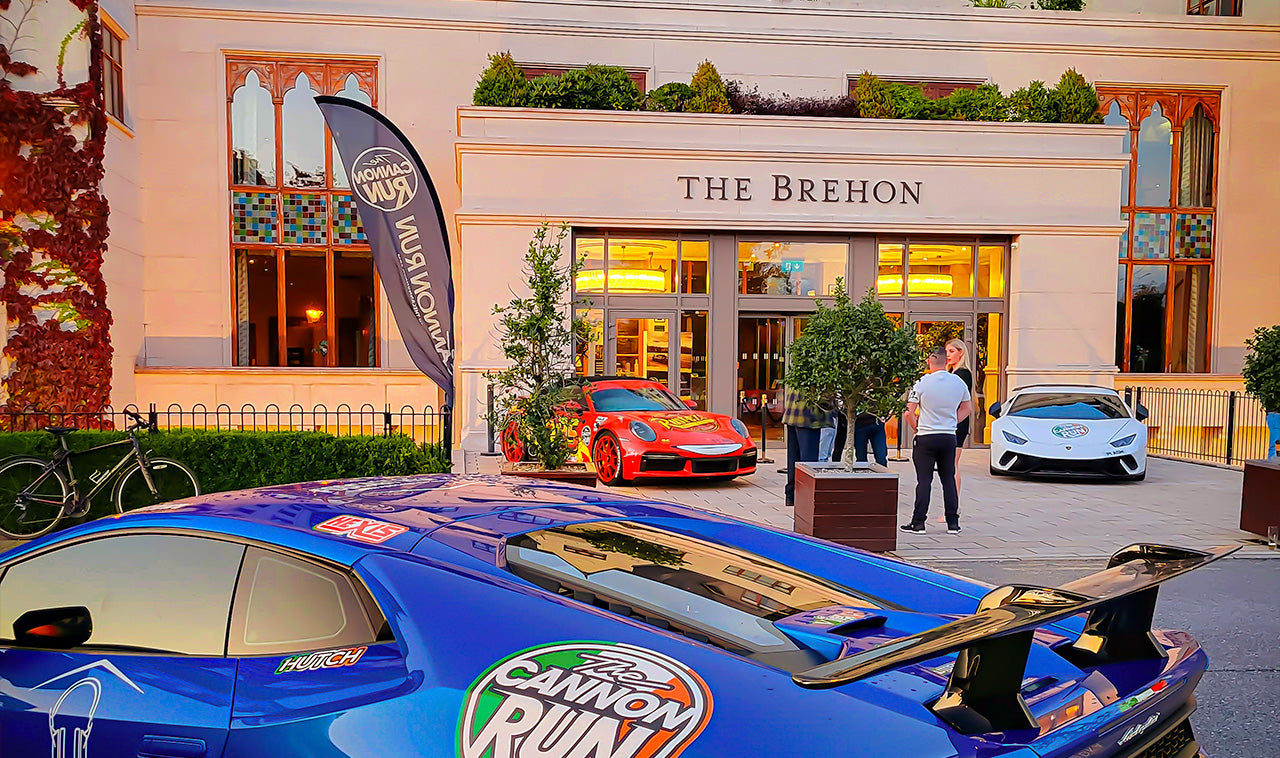 WHAT'S INCLUDED?
Luxury accommodation, Driver packs, Free luggage transportation, 24/7 Staff support team, Breathtaking scenery, unrivalled hospitality, Media coverage, awards ceremony, 24/7 recovery truck, secure parking, sticker packs and most of all…. The experience of a lifetime. No better way to explore the beautiful roads of Ireland.
2024 - #itsgoingoff
SECURE YOUR PLACE TODAY WITH
A DEPOSIT OF ONLY £299 
#itsgoingoff
Book your place now!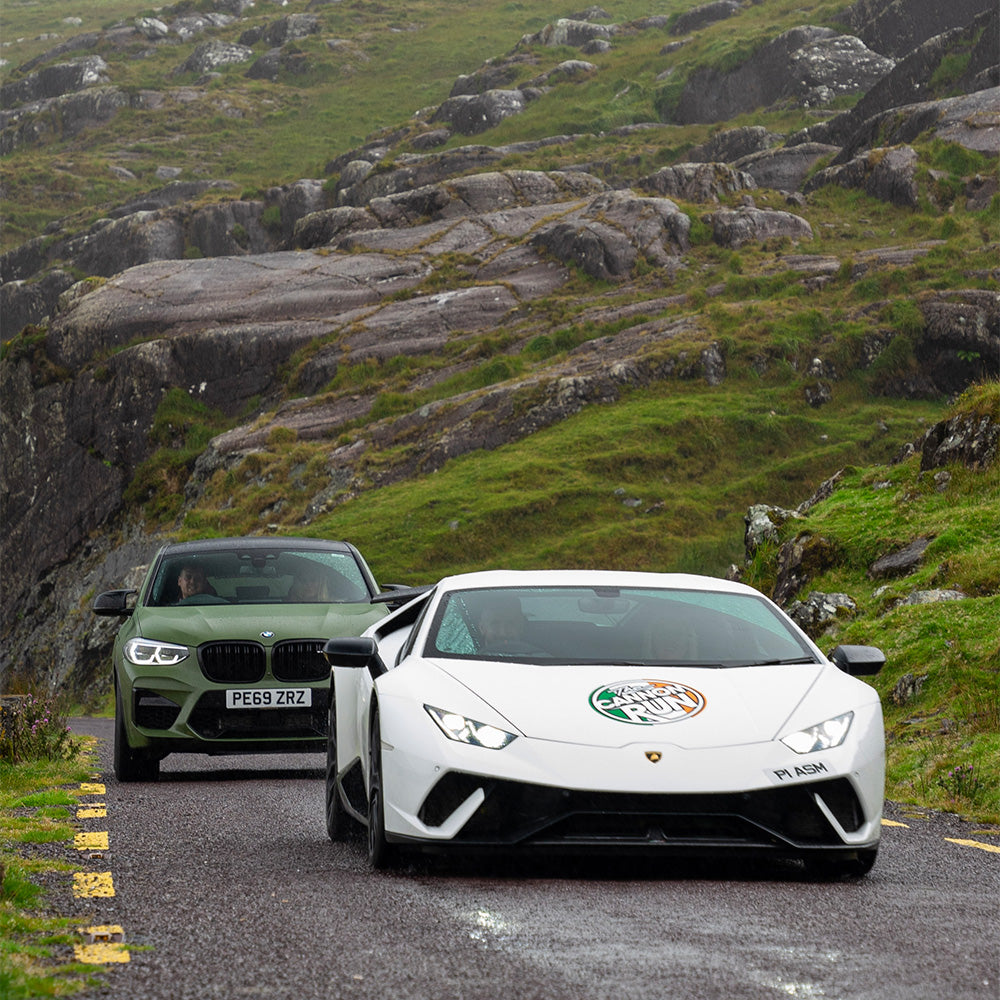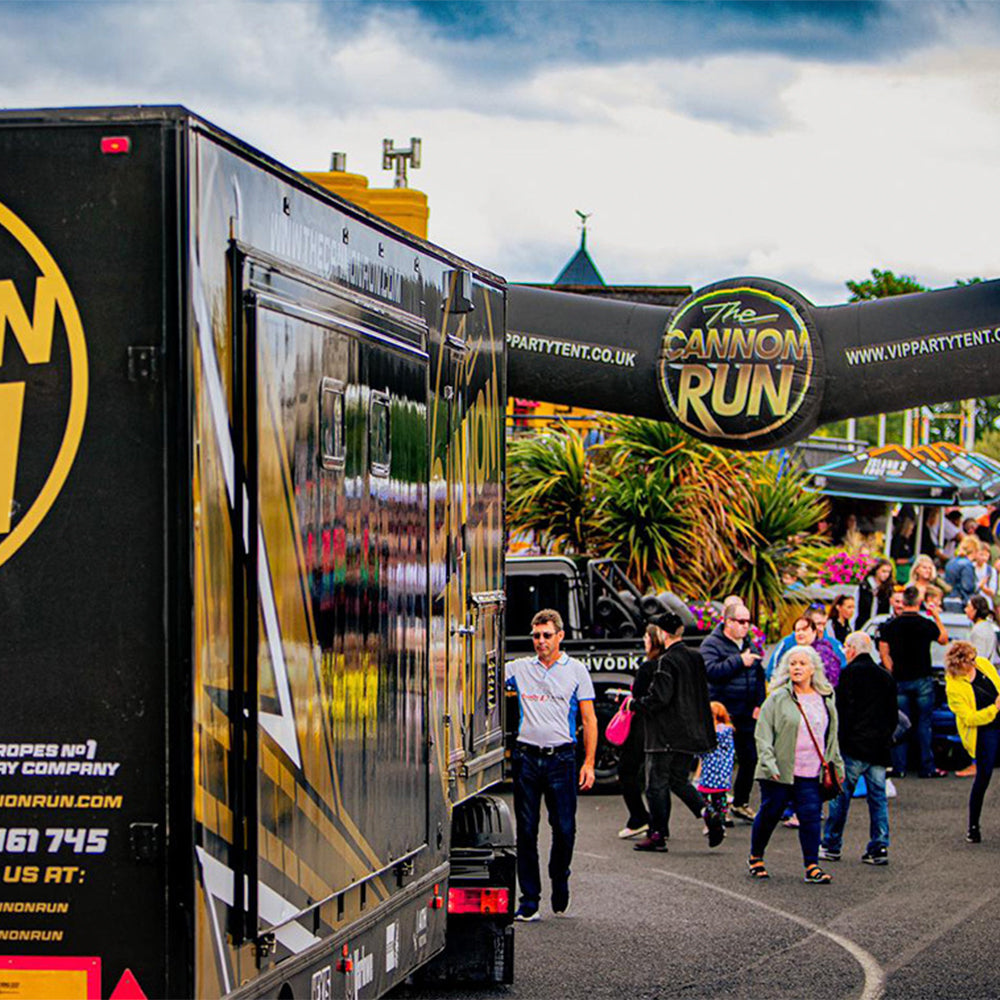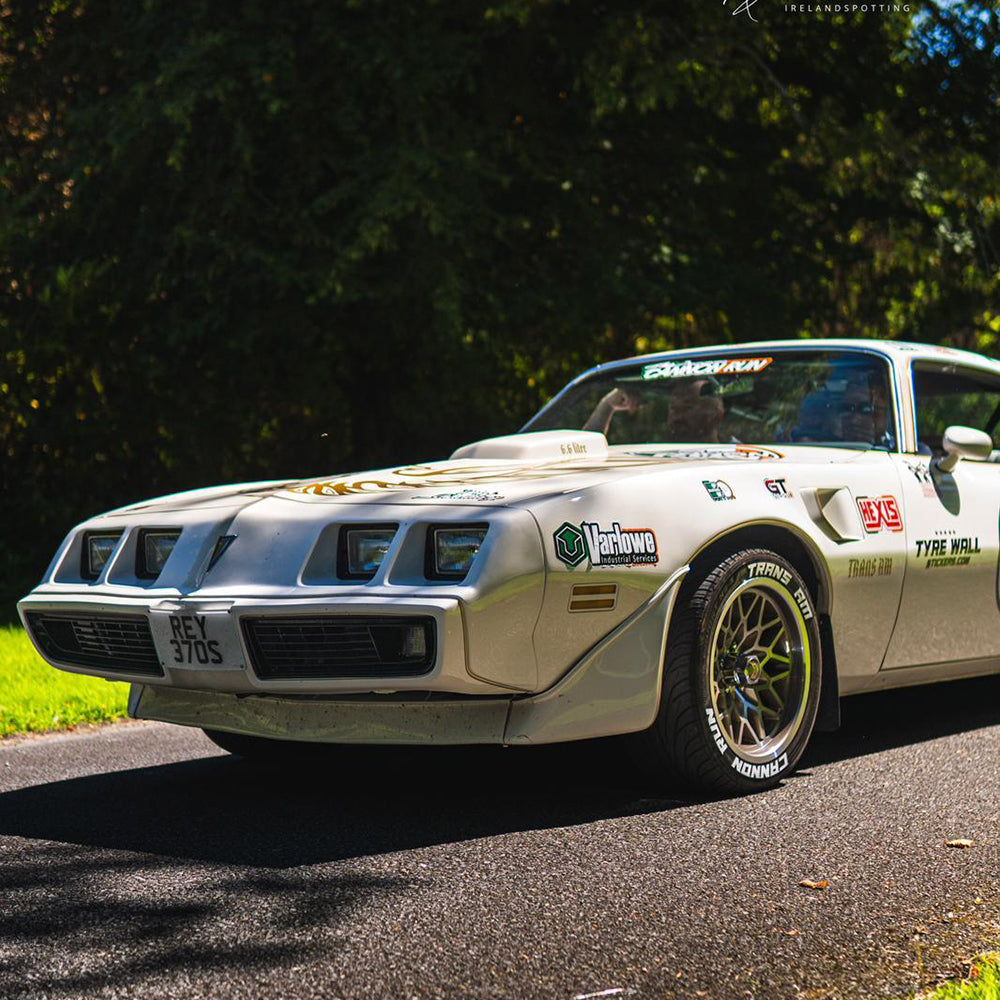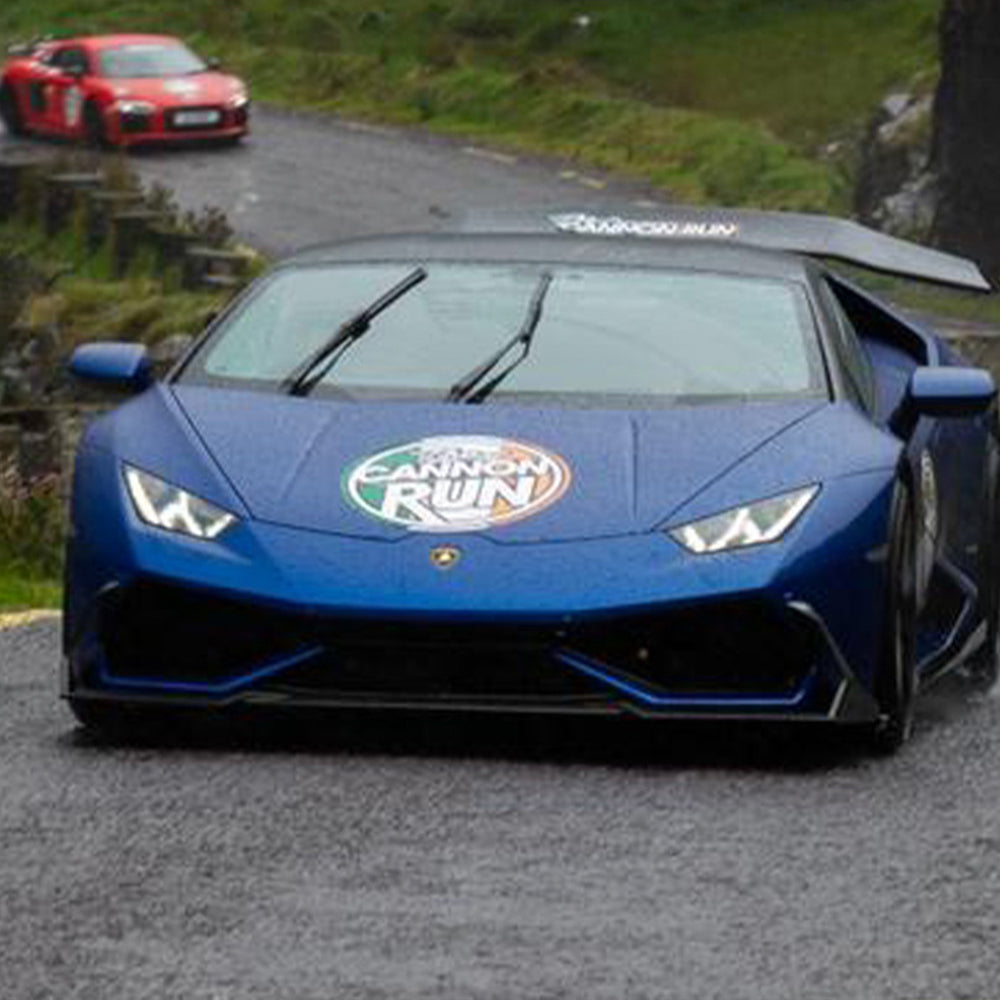 Our trips are priced based on two people per vehicle. If you want to sign up with more than two people or perhaps want to enter as a solo driver then we can adjust the price accordingly to match your needs. If you would like the cost for solo entry or more than two people please give the team a call on 0800 2461 745.